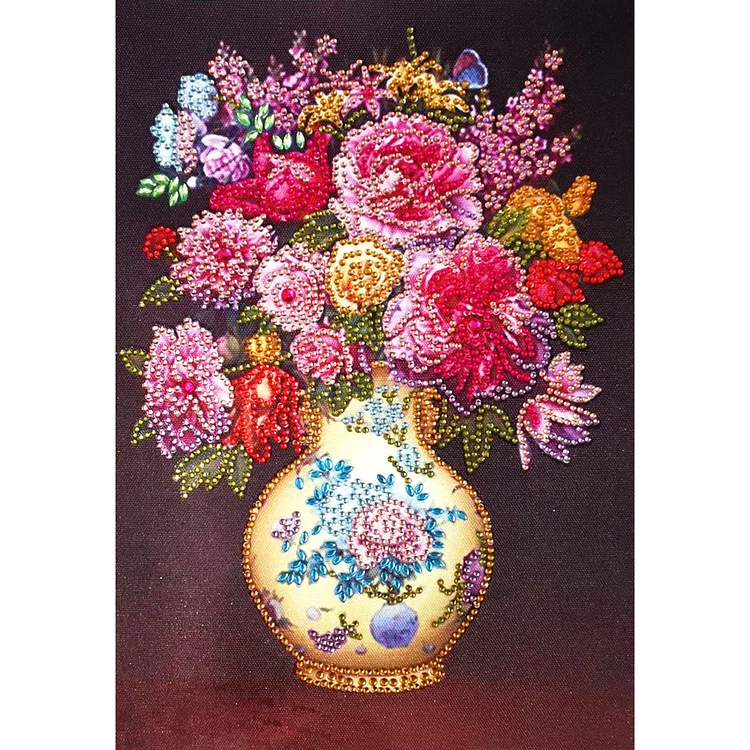 5D Flower Bottle Pattern Partial Drill Picture Special Shaped Rhinestones DIY Resin Diamond Painting Home Decoration Mosaic Gift
Feature:
If you want to make your home more beautiful and colorful, the Diamond Painting can help you add the gaiety decoration.
DIY painting, originality, painting and resin sequins, the resin sequins dazzling, unique luster, shining light, is the most popular DIY jewelry at present.
Colorful diamond painting decorate your home.
Perfectly decorate your living room or bedroom to match and create the different styles, we are sure that you will like it.
Specification:
Material: Rhinestones + Canvas
Project Type: 5D Diamond Painting
Color: As Shown
Diamond Type: Special shaped drill
Canvas Size: Approx.30*40/11.81*15.75in (1cm=0.39in)
Space: Living Room / Bedroom / Classroom / Entrance
DIY diamond painting steps:
1. Open the box, check the kits whether complete;
2. According to the color code, choose a color into the plate;If you paste the same color at the same time, you can increase the speed;
3. Find the symbols in picture, beginning paste until finish it;
4. When you finish it,put some books on top, let it more firmly;
5. Congratulations, you can go framed up and decorate your home now!
Preventive measures of DIY diamond painting:
1. Refer to the previous operation steps.
2. If you don\'t know what the color, please refer to the color chart.
Tips:
We sell the resin diamonds, semi-finished products, not including frames! Diamond painting, only needs DIY sticking diamond.
This is DIY diamond painting. It\'s not finished. You need to do it yourself.
Package Content:
1 X Diamond Painting (Rhinestone need to be pasted)
1set X Diamond Painting Tools (No frame)


12

X Drilling Bags